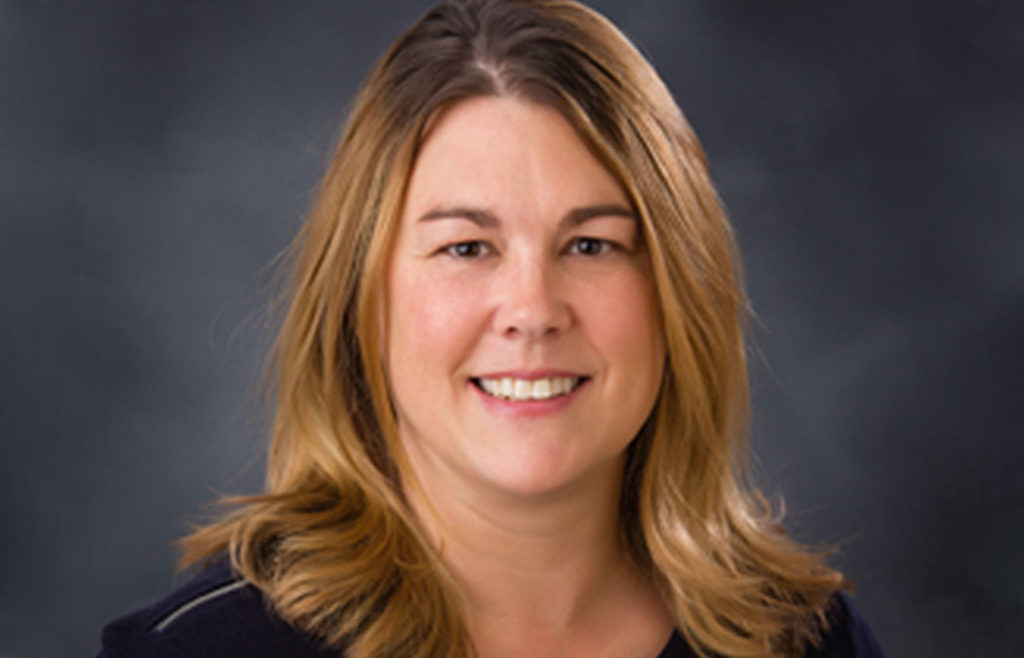 Long before COVID-19 popped into the world's collective consciousness, Annette Greely has felt a vocation to serve elderly members of her community.
"They teach me every day through stories about their lives or how they view the world," Greely said.
As the situation regarding the invasion of the virus changes day-by-day in her field, Greely finds herself less than two months into the role of president and CEO of Jones-Harrison Residence, a senior living center that sits south of Cedar Lake in Minneapolis.
"We are much more aware because our population is very at risk with this virus," said Greely, who started her new position on Feb. 3. "We are following everything that comes out from the CDC and the Minnesota Department of Health to stay on top of it."
Under these circumstances, Greely has begun the next chapter of her career while completing her Doctorate of Education in Leadership at Saint Mary's University.
"I have had a goal to always reach this level of leadership," said Greely, who most recently was a campus administrator at the Martin Luther Campus of Ebenezer in Bloomington, Minn. "I have a better capacity to serve in this role and to be a part of larger policy development making Minnesota a better place for our seniors and for our staff who work in senior services."
Greely grew up on a dairy farm near Kimball, Minn, south of St. Cloud. After graduating from high school, she earned her certified nursing assistant (CNA) license and began working as a nursing assistant in Annandale, Minn. She has since worked at several senior living centers across Minnesota in different capacities.
Jones-Harrison was founded in 1888 by a group of women, a fact in which Greely takes pride. As an independently run facility, it currently has a staff of approximately 350 employees to attend to residents who occupy its 157 nursing home beds and 44 assisted living apartments.
Recognizing how markets are changing and growing as baby boomers near the time for assisted and long term care, Greely said her vision for Jones-Harrison is for it to be a progressive leader in best practices while empowering staff development and personal growth.
"We want to be a part of the changing senior care platform," Greely said. "We have to be aware of how senior services are going to look in the future. They may not necessarily be all brick and mortar, and that's where we have to rely on the innovation of home and community-based services and creative partnerships."
The right time for a doctorate
Greely began the program at Saint Mary's in 2017 after going through a national leadership fellowship program run by LeadingAge, an organization that represents a network of assisted living, transitional care, long term care, and related partnerships all over the U.S. With both of her daughters taking college classes, the time was right for her to fulfill a longtime educational goal.
Even though her day jobs have also been extremely busy, she has always been able to find the time to attend one class in person each semester on the Twin Cities Campus.
"Saint Mary's understands the working person," said Greely, who plans on finishing her Ed.D. degree in 2021. "I loved the course selection and how Saint Mary's embodies leadership as a service to others."
Greely credits her professors and cohort for helping her grow as a person alongside her career, while also making her "start to critically think about leadership and societal constructs, helping to question the 'why' of what and how we make decisions."
Rustin Wolfe, Ph.D., a core professor in the Ed.D. program, had Greely in three of his classes. Most recently, she took his creativity and innovation course in which for her final project she employed scientifically-grounded creative thinking techniques to create a cookbook with recipes geared for specific dietary needs.
"As a student, Annette leads with a down-home humility, but that belies how bright she is," Dr. Wolfe said. "She is self-deprecatingly funny, hard-working, reflective, and considerate. Like most of our students, she is juggling many responsibilities outside of her coursework — and like all strong ones, she takes responsibility for her success."