The Youth Equity Solutions (YES!) team at Saint Mary's University builds leadership skills in a positive environment. Supported by the administrative staff of the Center for Culturally Responsive Engagement, the team seeks to increase youth voice in educational equity dialogue. High school through college-aged students join together from across the Twin Cities for weekly meetings from September to May. In the course of a year, these students practice leadership skills, help guide the Missing Voices: Equity in Education Summit, and plan their own Youth Action Retreat. 
It's crucial for us as the adult mentors of the YES! team to practice culturally responsive methods in our work with youth. Culturally responsive teaching implements cultural knowledge, experiences, and references to create a classroom environment that is rigorous, relevant, and responsive. Each student looks at similar issues in schools with lenses that are informed by their particular school, their racial and ethnic identity, spoken languages, and life experiences. Consequently, each student has a different perception of the skills required to address those issues. We asked students to identify a leadership quality that they wanted to improve and developed weekly challenges for each student based on their responses. Guiding their individual practice helped build our community through culturally responsive techniques. 
The youth exercised their growing leadership abilities at the Missing Voices: Equity in Education Summit. YES! team members gave advice on the speakers, activities, and agenda of the day. Their voices were included in the very foundation of the event. At the Summit, the students directed the audience, engaged in conversation with adult and youth attendees, and answered questions for guests. Youth voice was heard in public speaking and through participation in educational equity dialogue.
Building on their work from Missing Voices, the YES! team focused on youth advocacy at the Youth Action Retreat in May. Approximately 50 middle and high school-aged youth from seven different schools comprised the audience. Two YES! team leaders gave themselves an extra challenge by leading a breakout session on toxic relationships. They covered important definitions, directed skits that portrayed particular toxic behaviors, and led a group discussion. The session was a powerful demonstration of what's possible when students are encouraged to share their voices on the issues most critical to their own experiences. 
When youth feel supported by their peers, they can work together to build power and influence. They understand the value of sharing ideas with each other. Adult educators and mentors rarely provide enough time and space for this dynamic to occur. Continuing to invest in opportunities and creating spaces for youth outside of their own schools can lead to incredible individual growth, a stronger community, and the potential for authentic youth-centered changes in the schools around us.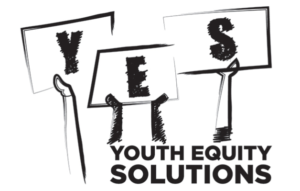 1 

Gay, G. (2010). 

Culturally responsive teaching: theory, research, and practice 

(2nd ed.). 
New York: Teachers College Press.