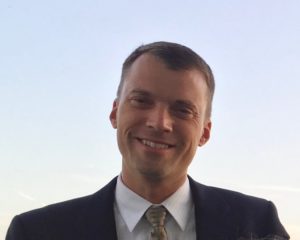 Assistant Professor Dave Eisenmann, M.A. in Ed.
M.Ed. in Learning Design & Technology Program
LDT 622 Personalizing Learning with Digital Technology
Dave is a father of four and a devoted teacher who has touched more lives than the typical educator. He's been an adjunct professor for Saint Mary's University since 2007 and has served as the Director of Instructional Technology & Media Services for Minnetonka Public Schools since 2002. Additionally, since 2006 he's been touring the state and has spoken to over 60,000 people at schools, churches, and businesses regarding cyber and internet safety, digital citizenship, and a healthy relationship with technology. Dave is known nationwide for similar work and presents regularly at national and local conferences related to technology integration in the E-12 environment. 
When he's not teaching, Dave enjoys spending time with his family, running half marathons, coaching middle school cross country and track, playing hockey, traveling, exploring the Boundary Waters, and skiing. 
Dave teaches in the Saint Mary's University Master of Arts in Education program and the Saint Mary's University GPDE program.
Follow Dave on Twitter (@DaveEIsenmann) and read his regular blog postings at The Next Tech Thing.