Heather Loeschke M'04 (M.Ed. in Teaching and Learning) was presented the annual award by the Gilder Lehrman Institute of American History, the nation's leading organization dedicated to K-12 American history education.
Heather's career started at Buffalo Lake-Hector where she taught civics and history. Loeschke started teaching in Cannon Falls, Minn. in 2001 and has taught at the high school for 17 years. She has taught courses in civics, American history, world cultures, and advanced placement classes for government and U.S. history.
Previously, Loeschke has received the Minnesota Council Social Studies Teacher of the Year and the James Madison Memorial Foundation Fellowship.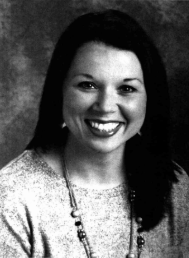 From the Cannon Falls Beacon